AUSTRALIAN VISION
The JIT International Hairdressing Group is currently looking to expand to Melbourne. We previously had established stores in Brisbane and are very keen to re-establish in suitable Melbourne Shopping Centres in 2018/19.
Ultimately, we would like to open three hairdressing locations in Melbourne before the end of 2019, and 10 across the state of Victoria by 2023.
In the future JIT is also hoping to develop an onshore training facility for JIT Hairdressing staff in Australia. We would like to set up a training centre where we can facilitate comprehensive and ongoing courses like we do in other regions of the world.
Our aim is to have a successful, well recognised and highly respected hairdressing brand across the country.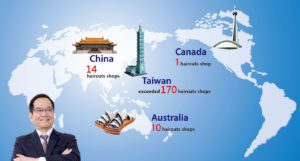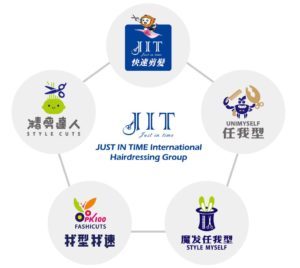 Corporate Vision
Corporate Spirit
Committed to elevating efficiency
Satisfy customers' demands for convenience, fashion, and affordability.
Create hairdressing service that are worth more than they cost
Corporate philosophy
Facilitate a win-win situation for customers, employees and company operators
Corporate mission
Convenience, beauty and affordability
Corporate vision
The world's best hairdressing franchise
The Win-Win Concept
Customers
Hairdressing services that are worth more than they cost: enable customers to enjoy convenient and affordable hairdressing services that make them beautiful.
Affordable fashion: recruit salon hairstylists who will present customers with the most popular hairstyles and allow them to enjoy hairdressing services that are worth more than they cost
Lead the industry by enabling customers to choose their hairstylists and hairstyles, offering them exclusive hairdressing services.
Employees
Guaranteed salary: providing salaries that exceeds the industry norm
Career planning: employees who work at JIT will be promoted based on their seniority and performance.
Technical job positions: hairstylists, salon managers, district managers, division managers, sales and marketing department deputy managers, and executives.
Management job positions: specialists, deputy managers, managers, assistants and executives.
Management
Sustainable well-being: establish complete corporate governance system as well as a joyous working environment, featuring stable, protected, and long-term salaries.
Leading the industry: gradually develop into an internationally renowned brand and franchise and strive to become the number one hairdressing company in the hairdressing industry.
Social responsibility: enjoy reasonable profits and fulfil corporate social responsibilities to become a respected company.